We've all seen those 'We Buy Ugly Houses' signs posted around town. But, what about those 'We Buy Vacant Land' companies on the internet? What types of vacant land properties do they buy?
Here are the 3 Things 'We Buy Land' Companies Look for When Investing in Vacant Land…
1. Access – Can the Property be Easily Accessed by Road?
There are thousands and thousands of parcels of vacant land throughout the country that has no road access.
Surprising, right?
Why would anyone split up a parcel of land without any road access?
One of the key factors a land investor may look for when buying vacant land is – "Is there road access to the property?" 
While accessibility is typically not an issue in built-up areas of a town or city, road-access sometimes is not available for parcels of land in very remote areas.
The United States is a big country! Think of areas like deserts of Utah or foothills of mountains of Montana. 
'We Buy Land' companies use satellite imagery to determine if a property has road access.
For some 'we buy land' companies no road access is a deal breaker.
It's common to hear these real estate investors say: "We need to be able to see the property from Google Street View. If we can't virtually drive to the property then we can't buy it."
However, not all companies have this rule.
One company that focuses on desert properties in in the southwest says:
"We like vacant land properties with limited access. We typically can buy these properties at a discount because…there's no roads! We market these types of properties to folks who want recreational land. Places to camp, park their RV or just explore."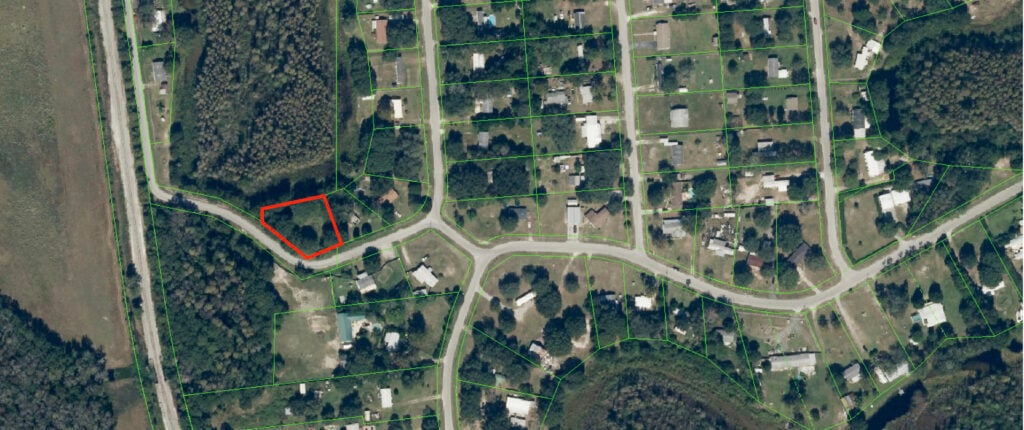 2. Acreage – How Large is the Property?
For 'we buy land' companies – bigger is better.
Larger parcels of land are being divided as the country's population grows.
Large, continuous tracts of vacant land are becoming more and more rare.
'We Buy Land' companies want to buy vacant land properties between 10-20 acres.
One real estate investor that has invested in over 40 vacant land properties says:
"I really like to invest in properties that are at least 2 acres in size. But the real sweet spot for us is 10 acres. Ten acre parcels are harder to find. But, they're not too big and not too small."
3. Affordability – Can this Property be Bought at a Discount? 
Any company that buys land is looking for a deal.
''We buy land' companies are looking to work with property owners that no longer want their vacant land and are looking to sell quickly.
By far, price is the number one factor that real estate investors look at when deciding to invest in a parcel of vacant land. 
'We Buy Land' companies typically buy properties from people who don't really want them anymore. Perhaps the property was inherited or the property is on the other side of the country.
'We buy land' companies exist to buy vacant land properties from people who want to sell their vacant land property quickly and easily.
Many times these sellers are in some sort of life changing situation.
They are moving, going through a divorce or perhaps inherited the property from a loved one.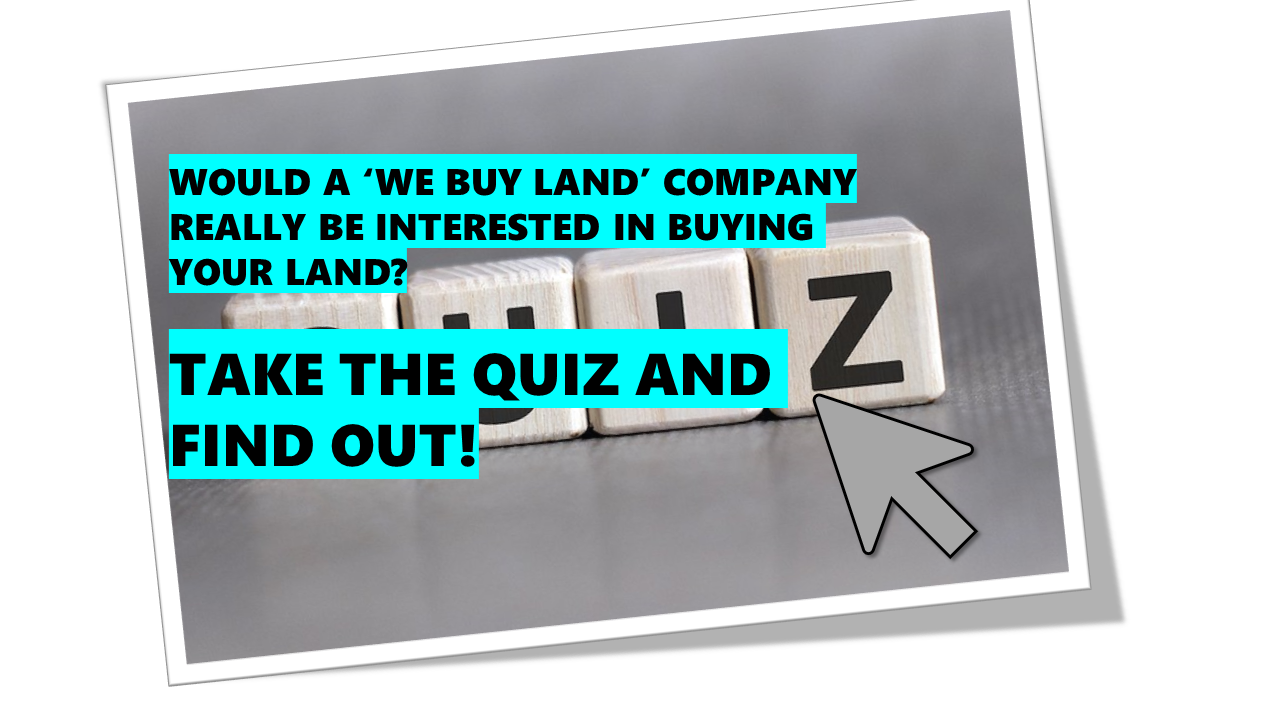 One more thing 'we buy land' companies look for…
A Clean Title
Investors buy vacant land with the hopes to sell it at a later date.
In order to do this – sell the property at a later time – the property must have a 'clean title.'
This means that the investment company can sell the property with a guarantee that no one else can make a claim to the property.
Generally, these companies have experience in helping property owners 'clean up' the property's title. 
Want to Know How Much a 'We Buy Land' Company Would Offer You?
Tell us about the vacant land you want to sell! We're the largest 'We Buy Land' Company on the web!
We'll send your property's information to 12 different 'We Buy Land' companies so you can get multiple cash offers for your vacant land.