Are you thinking of selling land in Washington State?
Owning land in Washington has its advantages, given that the state has seen incredible appreciation in recent years.
The growth in land prices has been fueled by both in-state and out-of-state investors.
As a result, current landowners in Washington stand to make a considerable profit if they are ready to sell their assets.
Fortunately for Washington land owners, you can avoid hefty commissions by selling your property without a real estate agent. You just need to know the right documents.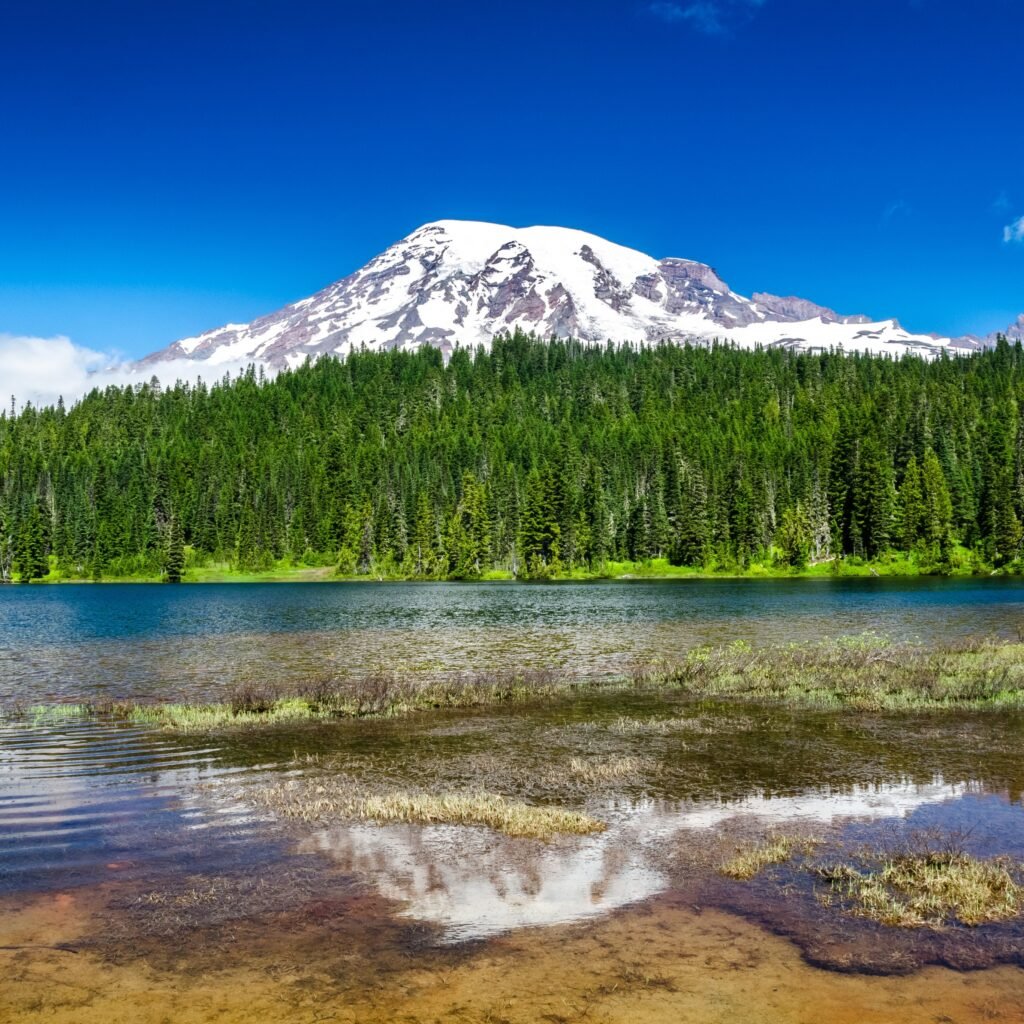 Documentation Required to Sell Property in Washington State
It's important to remember that real estate laws in Washington vary by county, so check your local legal rules to ensure no additional documents or procedures are required in your local jurisdiction.
If you're considering taking advantage of the current market by selling your land without using a real estate agent, that can be a great way to save money on commissions.
However, you must be aware of all the necessary documentation to complete the sale before you put your land on the market.
Disclosure Statements
When selling vacant land or land with improvements in Washington, certain disclosures about the state of the property must be made.
Sellers Disclosure Statement
Washington State Legislature has different disclosure statement requirements based on the type of land being sold.
For example, unimproved residential land will require a Seller's Disclosure Statement under the RCW 64.06.010, which much be delivered to the buyer before a contract is executed. For other types of land, check Chapter 64.04, Real Property Disclosures.
If the property is located near a farm or working, you'll also need to include a general disclosure under RCW 64.06.022,
Flood Zone Statement
A flood zone statement is required for all property in Washington, even if the property is not located in a flood zone.
Make sure you check the local flood zone survey to see if your property is positioned in a flood zone, which will need to be disclosed to the buyer.
Lead-Based Paint Disclosure
Lead-based paint becomes a concern when improvements were built before 1978, when lead-based paint was banned in the US.
If your property is at risk of having lead-based paint, then you will need to provide this document to sellers.
Material Facts that Affect the Property
In addition to the above disclosures, you must include any material facts that might affect the property.
Furthermore, if new information about material facts that affect the property comes to light after the disclosures are completed, this information needs to be provided to the buyer.
Zoning Certificate
Sellers must include a copy of the zoning certificate, which states the allowable uses for the property.
For example, if the property is advertised and sold for commercial purposes, it must have the appropriate zoning certificate.
Contract of Sale
Once you've found a buyer, all parties in the sale need to complete a contract of sale, a legally binding document that outlines the terms of the sale.
A contract should include the purchase price, closing date, contingencies (financing or inspection contingencies), and any other pertinent information.
Click here for more about Vacant Land Purchase & Sale Agreements.
Property Deed
Property in Washington is conveyed by way of a Warranty Deed. Therefore, you need to ensure that you have the property's deed in hand before listing.
This document proves that you are the legal owner of the land.
It will include the property's legal description, including its size, location, and legal description.
Tell Us About the Land in Washington You Want to Sell
Are you ready to sell your land in Washington the easy way?
Complete our simple form and tell us about the land you want to sell. We'll send the information about your land in Washington to our network of 12 land investors.
An experienced land investor can make the sales process quick, easy and hassle-free.