If you have land for sale in Arizona, the selling process is somewhat similar to those in other states. Although if you wish to sell your land in Arizona without a broker or real estate agent there are some unique aspects of which you will need to be aware.
You will need the following five 'things' to sell land in Arizona on your own:
A Purchase and Sale Agreement
A Title Company
A Clear Title
A Deed
Land Disclosure Form
What about a survey? Do I need one?
Technically, a survey is not needed to sell vacant land in Arizona.
However, if your land is at a price point…say more than $50,000…your buyers will likely need financing. And, most banks and credit unions require a survey of the property in order to offer a loan.
This is a good example on why you may want to sell to a cash buyer.
Land buying companies won't need a survey because they don't need the bank's money. This means they can complete the purchase of your Arizona land much faster than a buyer who has to wait on the bank.
If you are selling your land for more than $50,000 then consider investing in a survey.
The cost of a survey varies on the complexity and size of your land. But, generally, be prepared to spend $1,000 – $5,000 to perform a new boundary survey. 
1. Make sure your Purchase and Sale Agreement stipulates the following:
The precise land address or failing that, the physical description
The property owner's name and mailing address
The buyer's name and mailing address
The purchase price of the property
The intended closing date
The first document to be signed before the sales process begins is the buyer and seller's Purchase and Sale agreement.
A fully executed Purchase and Sale Agreement allows the title company to start its process.
When no agent is involved, the title company acts as the de facto agent, serving as an intermediary between both parties.
In Arizona this is quite normal as title companies typically handle real estate transactions.
2. A Title Company
A title company will check the property's title to ensure that there are no previous liens against it, such as mortgages or other ownership rights. This process is known as making sure the land is "unencumbered."
If there are encumbrances, these will have to be satisfied before the land sale can proceed.
Once this is done, the title company will prepare both sides for the closing.
They will provide the relevant documents, such as the loan details and agreement (if there is one) and the settlement sheet detailing the lien pay-offs.
In this respect, it is the title company's job to protect both buyers and sellers when making sure the seller can sell the property and that the correct documentation has been executed to allow that to proceed.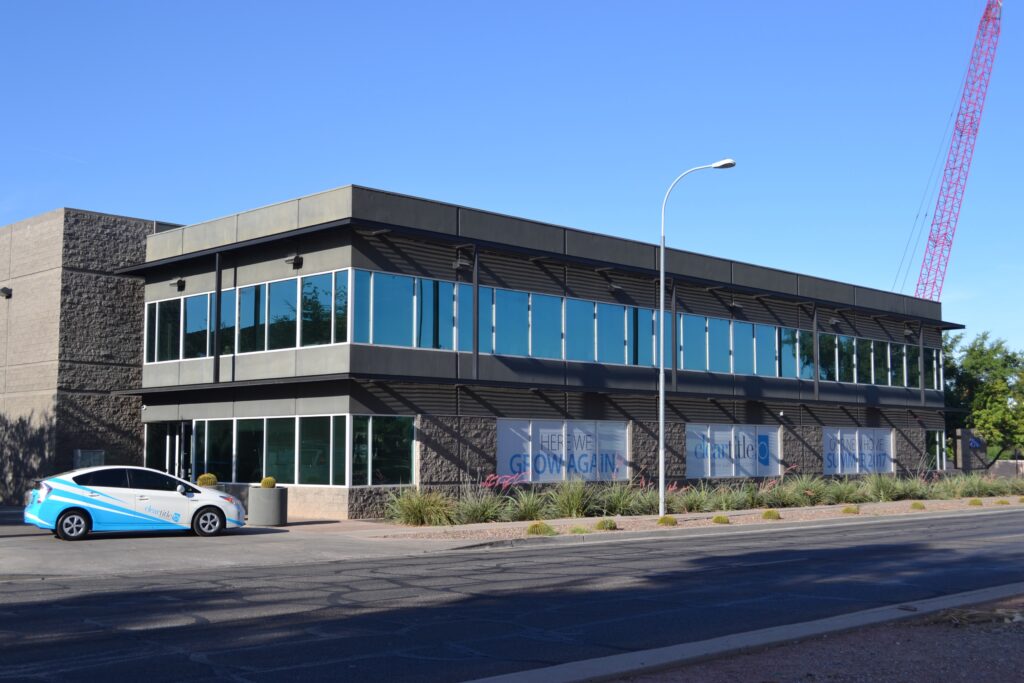 3. A Clear Title
This is the term used to refer to a property being free of encumbrances such as liens.
4. A Deed
A deed and a title are often confused with one another. A deed is a document that is signed by the seller (grantor), transferring the property rights to the buyer (grantee).
In Arizona, there are three main types of deed:
• A General Warranty Deed
• A Special Warranty Deed
• A Quitclaim Deed
Arizona also recognizes two other types of deed:
• Beneficiary Deed
• Life Estate Deed Form
In most cases, a General Warranty deed will suffice.
Arizona is one of only nine community property states.
As a community property state, Arizona law treats a married couple as a single economic unit.
Any property purchased during a marriage – even if only one spouse's name is on the contract – is considered to be owned by both spouses.
5. Land Disclosure Form
A land/property disclosure form is a document that allows the seller to disclose the physical conditions of a property or its past use.
If a seller is unaware of these they can state that on the form without penalty. In the case of a land sale, where there is no physical building, this would mainly refer to any previous environmental uses or issues on the land.
The Bottom Line to Sell Arizona Land
Private land is a precious commodity in Arizona. Only 18.1% of the state's land belongs to private owners. The federal government owns 42.1%. State trust land comprises 12.7% of the land, and the remaining 27.1% belongs to Native tribes. The majority of land sales are done by Arizona State Land Department.
According to Land.com, Arizona ranks ninth in the country for the combined land and rural property currently available for sale in the state. Farms and ranches are in demand, with a value of around $7 billion covering 500,000 acres.
Land that can easily access electricity, water, plumbing, and internet service is the most valuable. Scenic views are also important as is road access. This means that land is quite pricey in Arizona and to execute a sale, you'll need all your ducks in a row with the correct documents — that goes for both the buyers and sellers.
If you want to sell your land in Arizona quickly, simply fill out our form and we'll send your information to 12 individual Arizona land buyers.